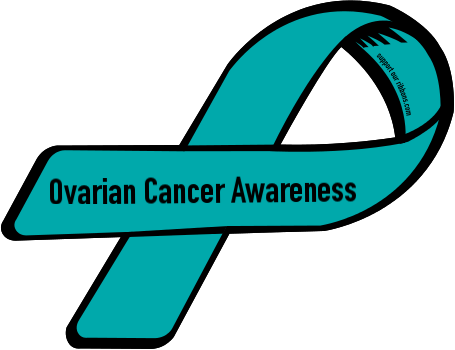 May 8 World Ovarian Cancer Day Program: Signs, Diagnosis, Treatment; to be presented Tuesday, May 8, 2018 at Bernards Township Library
The Washington Township Health Department would like to make area residents aware of the upcoming progam on Ovarian Cancer sponsored by our neighboring Health Department in Bernards Township.
The Bernards Township Health Department in conjunction with the Chronic Disease Coalition of Morris and Somerset Counties, and Kaleidescope of Hope will present a program entitled Ovarian Cancer: Signs, Diagnosis, Treatment on Tuesday, May 8, 2018 which is World Ovarian Cancer Day. Light refreshments will be available at 6:30 pm and the program will start at 7:00 pm. The program will be held. at the Bernards Township Library located at 32 South Maple Avenue, Basking Ridge, NJ. Participation is free but registration is requested.
The American Cancer Society estimates about 22,240 new cases of ovarian cancer will be diagnosed in 2018. Allison Wagreich, MD, an OB-Gyn Oncologist with Carol Simon Cancer Center at Atlantic Health Systems will present information about the signs, symptoms, diagnosis and treatment of ovarian cancer. Stephanie Pachter, MS, LGC, a licensed genetic counselor with the Carol Simon Cancer Center, will discuss the influence of genetics in development and diagnosis of ovarian cancer. Representatives from Kaleidescope of Hope, a non-profit organization that raises funds for ovarian cancer research, will talk about ovarian cancer from the survivor's perspective.
Please see the attached flyer.
Registration is requested at [email protected] or call the Bernards Township Health Department at 908-204-2520. For more information, visit www.bernardshealth.org.