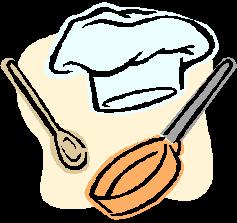 CALLING ALL CHEFS
Calling all Chefs ages 5 and up to come join in our first "Parent & Child meal prep night with Chef Janice Parish!" It is such a great opportunity to work as a team while creating a fabulous dinner, and then having the satisfaction of eating the "fruits of your labor!" amongst community members.
Chef Janice will demonstrate her creative and unique style of cooking as you join in the experience of preparing a full meal with your child. This workshop will take place at WT Senior Center, 35 East Springtown Rd., Long Valley, on Friday, April 5th, 2019 from 5:00 pm -7:00 pm. The cost for this fun workshop is a non-refundable fee of $ 25 per pair and any additional child is $ 10. (A Maximum of two children) Please try to register before the deadline on March 27, 2019 because space is limited.
For more information contact the recreation office at (908) 876-5941 or email us at [email protected] or visit our website at www.wtmorris.org.