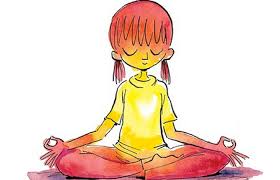 "Girls Rock" Yoga classes are suitable for everyone, and will consist of a series of strengthening, relax breathing, meditation exercise, games, making connections with their peers, and a fun activity to be offered at each class.
"Girls Rock" is for ages 8-13 and is scheduled to be held on Monday's from April 1 – May 20, 2019 from 5:30-6:30pm at Washington Township Senior Center (RSP) 35, East Springtown Rd., L.V. This eight week class has a nonrefundable fee due before March 25, 2019..
For more information contact the recreation office at (908) 876-5941 or email us at [email protected].

REGISTRATION FORM