Washington Township
In 1798 the Legislature of the State of New Jersey enacted the Township Act of 1798, in an effort to bring more efficient government to a young state. The act incorporated 104 Townships, and authorized an elected group, referred to as the freeholders to form a committee to oversee the expenditure of township funds between town meetings.
The Township Act was modified over 150 times between 1846 and 1899, when in 1899 the Act abolished the town meeting form of government and empowered the three elected members with legislative powers. Later revisions to the act increased the number of committee members to five, with elections scheduled so the three year terms were staggered.
In 1989 the Township Act and it's many amendments and revisions were replaced with a much clearer and concise statute through the coordinated efforts of the State Legislature and Governor overseen by the State Commission on County and Municipal Government. The Township Act of 1989 retained the basic structure of the township form of government and provided for a mayor elected by the committee from among its members for a one-year term of office. The Act provides for an annual partisan election, with primaries in June and the general election in November. The township form of government is contained in NJSA 40A:63-1 et seq. (PL 1989, c 157; otherwise known as the Township Act of 1989).
The 2023 Township Committee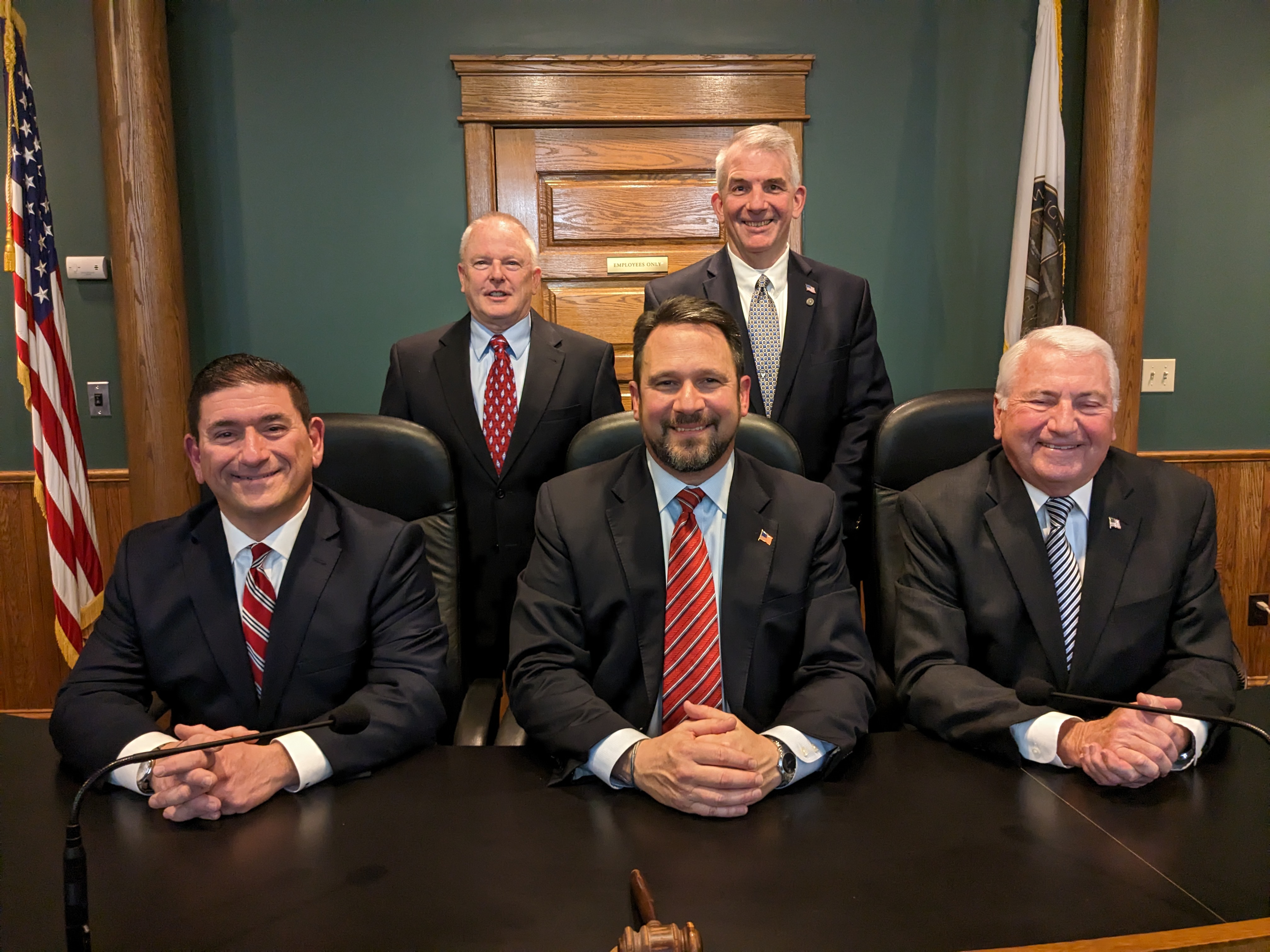 Matthew Murello
Position: Mayor
Term Expires: 12/31/2023
Phone Number: 908-876-4674
Michael Marino
Position: Vice-Mayor
Term Expires: 12/31/2025
Phone Number: 908-867-8382
Kenneth Short
Position: Committee
Term Expires: 12/31/2024
Phone Number: 908-625-6694
Bill Roehrich
Position: Committee
Term Expires: 12/31/2024
Phone Number: 908-797-2792
Rich Wall
Position: Committee
Term Expires: 12/31/2025
Phone Number: 908-259-4775
Township maintains offices in the following locations:
Municipal Building
43 Schooley's Mountain Road
Police Station
1 East Springtown Road
Department of Public Works
54 Rock Road
Parks and Recreation Department
50 Rock Road