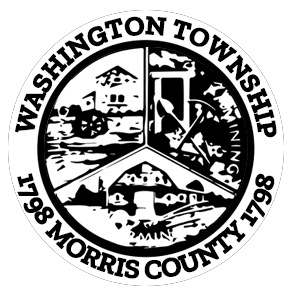 CDC Smoke Alert
ALERT MORRIS: The smoke wafting through Morris County is blowing in from wildfires in Canada and impacting air quality throughout
Canadian Wildfires Causing Haze and Smoke Conditions in Our Area
  From the Fire Chief: The Canadian wildfires continue to burn out of control. Weather conditions make it possible for the
What's in your sunscreen?
There are two kinds of UV rays from the sun that you need protection from: UVA and UVB. UVB light can damage the DNA in the outer
Rutgers Requesting Ticks for Testing
NJ Ticks 4 Science! is a citizen science project organized by the Rutgers Center for Vector Biology. We ask you to submit ticks
Polls Open 6 am to 8 pm on Tuesday, June 6 for the Primary Election
  In addition to the local and county races, all 120 seats in the state Legislature are on the ballot. New Jersey is a closed
Free Lead Testing- Household Items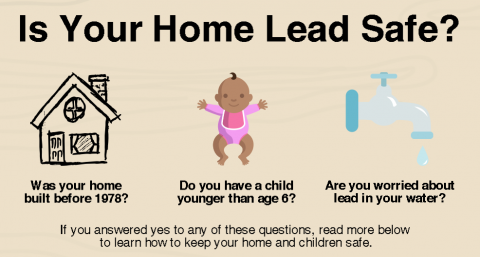 Saturday, June 24, 2023 11:00am-1:00pm 168 Gold Mine Road Mount Olive, NJ   The Morris County Division of Public Health
Atlantic Health Systems Community Health Events - June 2023
Atlantic Health Systems is providing  a list of the Community Health Events they are offering for the month of June.  The health
Construction on Schooley's Mountain Road bridge to begin June 1
  The Schooley's Mountain bridge refurbishment  will begin on June 1, 2023.  Beginning June 14th, the southbound lane will
2023 Adult Public AHA Heartsaver CPR/AED Class
 The Washington Township Police & Recreation Department will be offering an American Heart Association Heartsaver CPR/AED course
Memorial Day Holiday Closure for Municipal Offices
  Washington Township Municipal Offices will close at 2:00 pm on Friday, May 26, 2023, and will be closed on Monday, May 29,
Congressman Kean's mobile office in Washington Township on June 5
The mobile office can assist constituents with any inquiry involving a Federal department or agency. This link displays all of
Opening Burning Guidelines
     Opening Burning Guidelines The Washington Township Health Department in conjunction with the Bureau of Fire Prevention
Healthy and Safe Swimming Week
May 22-28, 2023 has been designated as Healthy and Safe Swimming Week to highlight the roles that swimmers, parents, aquatics
2023 Summer Tennis Clinic for Ages 10-14
  Washington Township Recreation Summer Tennis Clinic for ages 10-14. Groups will be formed based on age and ability.  We are
Preventing Noise-induced hearing loss
  Hearing plays an essential role in communication, speech and language development, and learning. Even a small amount of hearing
1 Month ago
WT OEM: The motor vehicle accident at the Schooley's/West Mill intersection has been cleared and traffic flow has been restored.
1 Month ago
WT OEM: Be aware that a motor vehicle accident has occurred at the Schooley's Mountain Road/West Mill Road traffic…
https://t.co/3g4EHa6BwL
1 Month ago
WT OEM: Be aware that a motor vehicle accident has occurred at the Schooley's Mountain Road/West Mill Road traffic…
https://t.co/zVd8Q1dD0d
2 Months ago
WT OEM: PLEASANT GROVE ROAD will be closed for road work in the area of Glen Ridge Dr from MON 4/24 thru WED 4/26,…
https://t.co/70EE83EyQF
2 Months ago
WT OEM: BEACON HILL ROAD has been re-opened.